Demystifying the "All-Cash" Offer for your Massachusetts home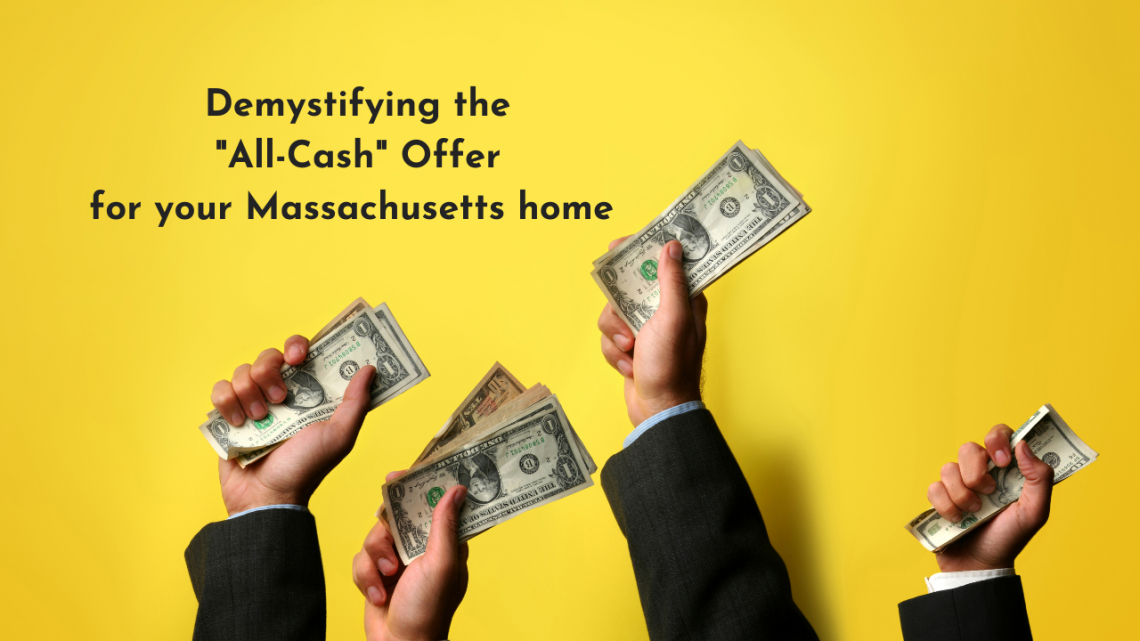 Have you gotten a call like this recently?
☎️Someone calls you up out of the blue.
"Would you be interested in selling your home to an investor for an "all cash offer"? No real estate agent needed!"
You don't recall signing up somewhere and requesting one.
"The great thing is that you don't have to pay any fees. And we can waive any home inspection and close in 30 days."
What could be better??
💡Answer:
Listing your home on the market and getting significantly more money.
In fact, mortgaged buyers pay 12% more than the average all cash offer according to a 40 year study by the University of California, San Diego.
🏠What does the Massachusetts housing market look like?
Inventory in our market is down 30% vs. 2022! That means prices remain high as buyers have fewer options to choose from. Your home will get way more attention now than in years past.
When could an "all cash offer" make sense?
In some rare cases, where a home is in terrible need of serious repairs and cannot be approved for a traditional loan by the bank, an all cash offer like this from "an investor" may be your best (and only) route to go.
But even in this case, that person calling you on the phone or sending you a flier in your mailbox isn't the only cash offer out there.
If it's your time to sell, showcase your home to every potential buyer out there.
***2nd Pro-Tip:
If you are trying to buy a home on the cheap, make sure it is an all cash offer if you can.
Moving in your Plans?
If you are planning on moving in the next 12 months or sooner, schedule a time in the link below.
We would love to connect on a quick discovery call to discuss your options while you are still early on in the process.